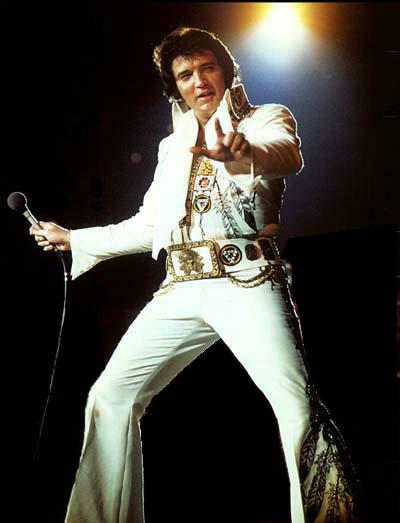 According to an article at Msn.com, the tools used in the autopsy of Elvis Presley are going up for auction on August 12th at a place known as Leslie Hindman Auctioneers in Chicago, Illinois. When I first heard this, I didn't believe it, but then I Googled it and discovered that it was, in fact, true. At the auction, they will be selling: rubber gloves, forceps, lip brushes, a comb and eye liner, all of which they said was only used on the King.
Now, to some people this may seem a bit odd, or even morbid, but it seems they'll sell anything if the King touched it, none the less got cut open by it. I would not be surprised if these tools sold for thousands a piece. Hell, one man paid around $1,650 for a single strand of Elvis's hair .
If only I had the money, maybe I'd go and check the auction out, but alas, I'm broke.